AdvocacyDay
What can AdvocacyDay do for you?
AdvocacyDay is the quick and easy way to get information to your advocactes. With AdvocacyDay, your advocates know where to go, when to be there, who to talk to, and what to say— right from their smart phone! When there's a change they'll be notified automatically and their meeting dashboard will reflect the new information within minutes.
Get the information you need, fast. Your participants can take notes and fill out a survey to let you know how your message is being received. Reports are automatically tallied, so when the event is over, you can quickly see which legislators are receptive to your cause.
Some participants don't have a smart-phone? Our platform makes it easy to print their schedule or save it as a PDF file to send as an email. You can print a single schedule or print them all to have on hand.
Finally, if you're advocates need coaching, we can help with that too. Train your advocates to move from "being heard" to "being agreed with" on your policy issues with Stephanie Vance, a 20-year DC veteran and sought after advocacy trainer, who shares the "Three A's of Effective Advocacy" and "10 Things Not to Do and the One Thing that ALWAYS Works," as well as how to build long term relationships with legislators.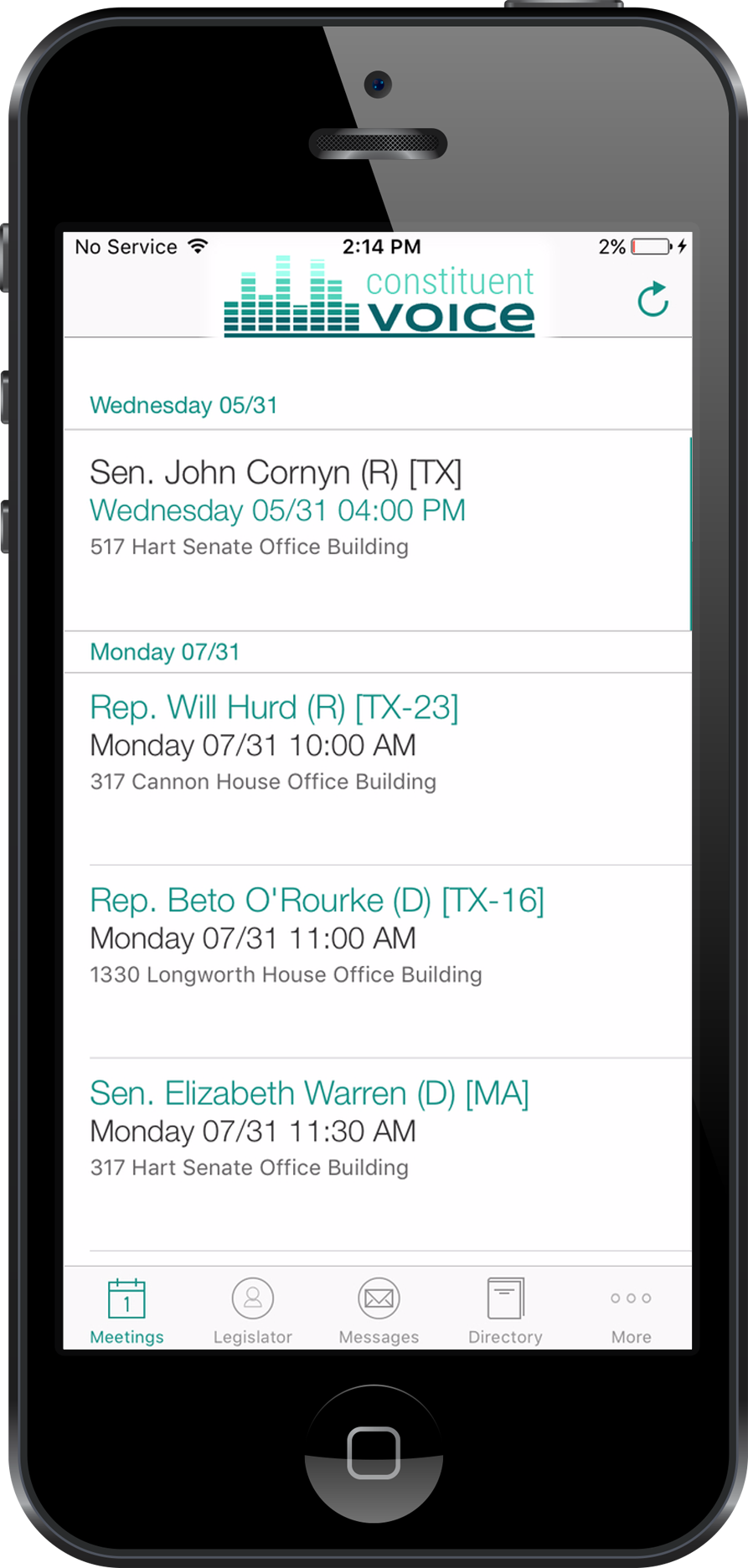 Your Schedule
An interactive schedule that's easy to read and maintained for your advocates, easy to update on the fly so they're never out of the loop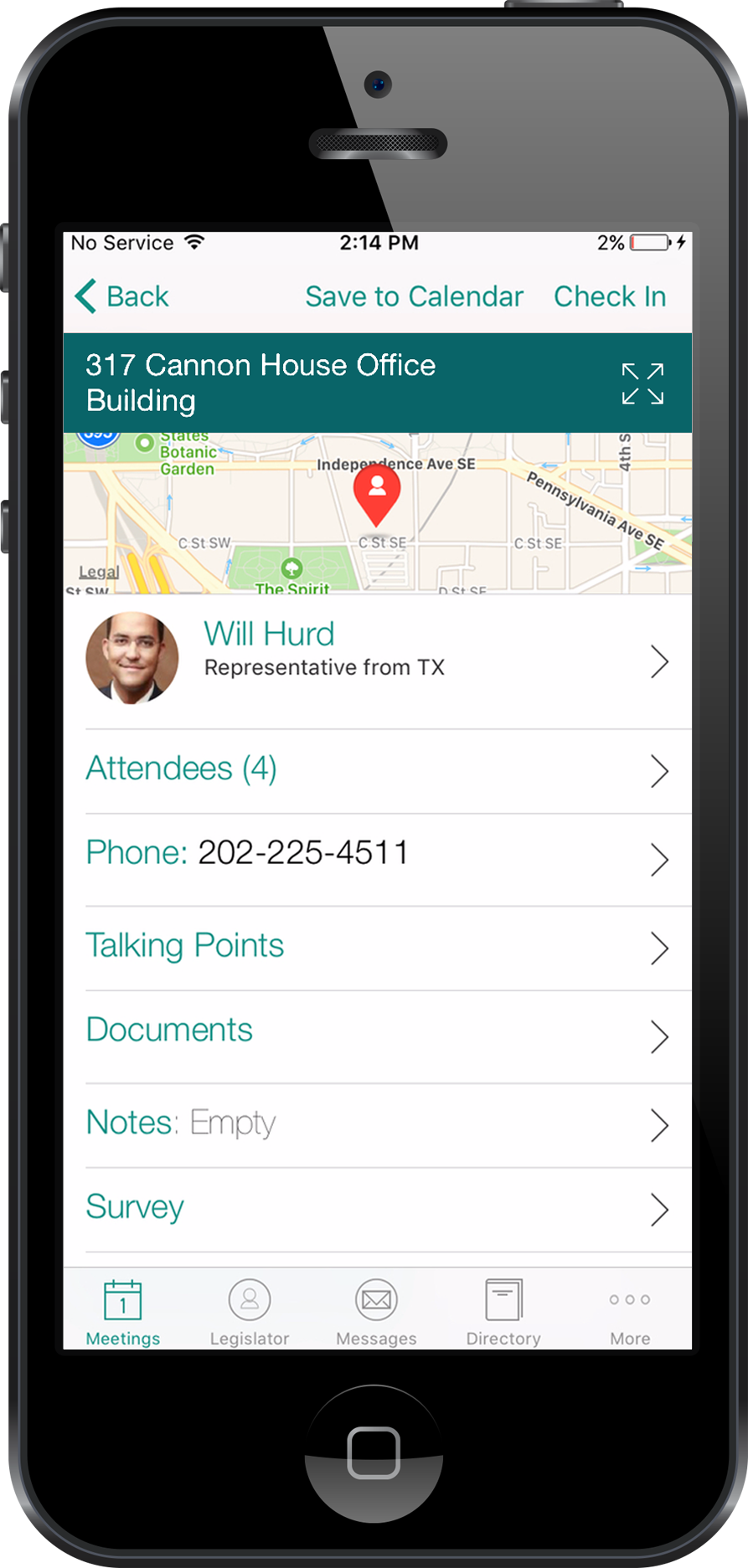 Your Meeting Details
See the detailed time and place of this meeting, as well as access to info about the legislator, documents and notes. Your advocates can even share information about the meeting on social media.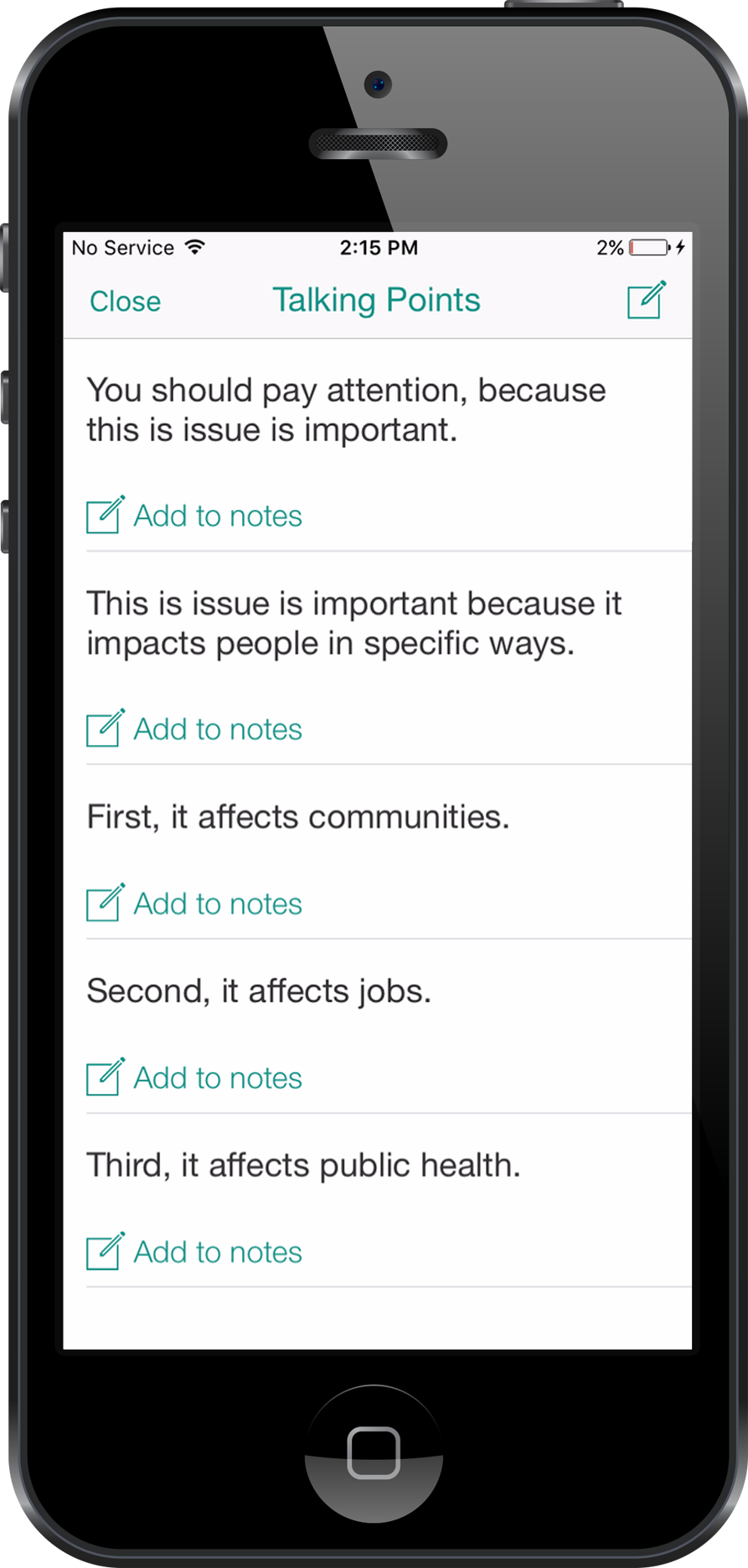 Your Talking Points
Advocates will approach every meeting armed with precise talking points to help keep them on point and put them ahead of the game